I go on many building and home tours on my vacations and down time. During my trip to New Orleans this year I decided to do a self guided walking home tour of the Garden District. Since almost, if not all of the homes are privately owned, you cannot see the inside of them. So the self tour focused on the neighborhood and garden like setting that has kept its character after 150+ years.
When you want to see what the original 1850's plantation owners homes looked like in New Orleans, Louisiana this is where you go. Sadly the openness of the properties is gone now due to having to sell property off for business reasons or for newer homes. But overall the neighborhood has maintained itself. The issue of preservation is big in this area. If you want to modify an original home how do you do it? I saw some glazed enclosures with a modern touch for expanded dining areas. Many of the homes have added new roof lines with extended rooms but look like they are original. Some impact existing windows and massing but in most cases this has been done with care. The private gardens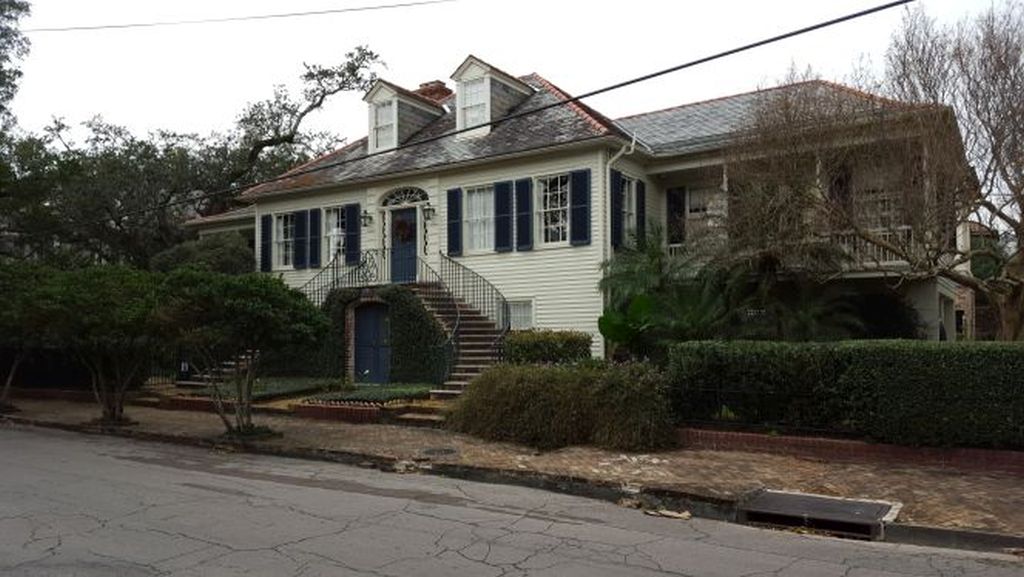 can be seen through fences but in many cases these lawn areas are for reflection and gatherings.
Before my trip, I was researching the scale of details, the horizontality of lines, the finesse of massing, and the character of the ensemble. You can really see the difference in column capitals from the first to the second floor conditions. Ionic columns on the first floor and Corinthian columns on the second floor seem to be a good balance on most of the homes. Most columns stop between each floor giving the allusion of a wider building. Rail systems are in wrought iron, steel, wood and in different styles. Some were used for blending affects and others as high lights of the design. Covered patios are a constant. Plantation homes are set with accented or continuous balconies for viewing and just enjoying the views. There are many tours going on all year round. Check the internet for tour companies, schedules, and dates. Since I am an Architect, I received books and information from the New Orleans chapter of the American Institute of Architects (AIA) along with "A Guide to the Architecture of New Orleans 1699-1959". This was great information and helped me to put my own walking tour together. Thank you AIA!